Tags
Related Posts
Share This
New MP3 Download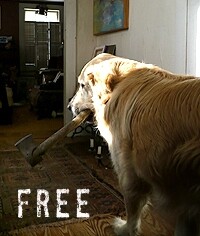 When you wake up and see your dog wandering around with an axe in his mouth, you know the uprising is coming.
LYRICS
I'm going down like you might be
in the ugly arms of your…so let's see…
let's go by there, down the road again.
Cover yourself in case this gets ugly,
in case a fight breaks out again.
You know, in case you forget to come and wake me.
I'm a sullen face in the saddest crowd
all huddled around a collision waiting for…
someone to fall down, a drunk or me.
To bear me witness the black of a '68.
And all impressions of the lines you say
with a rate to turn all the faces.
Oh, they combed out the punch lines but the hardest steps
I ever made were made in secret.
'Cause if you plan it it's easy to let go.
I see us as that couple down in Georgia looking out a diner window.
If you plan it, it's easy to let go.